Our Latest Published Research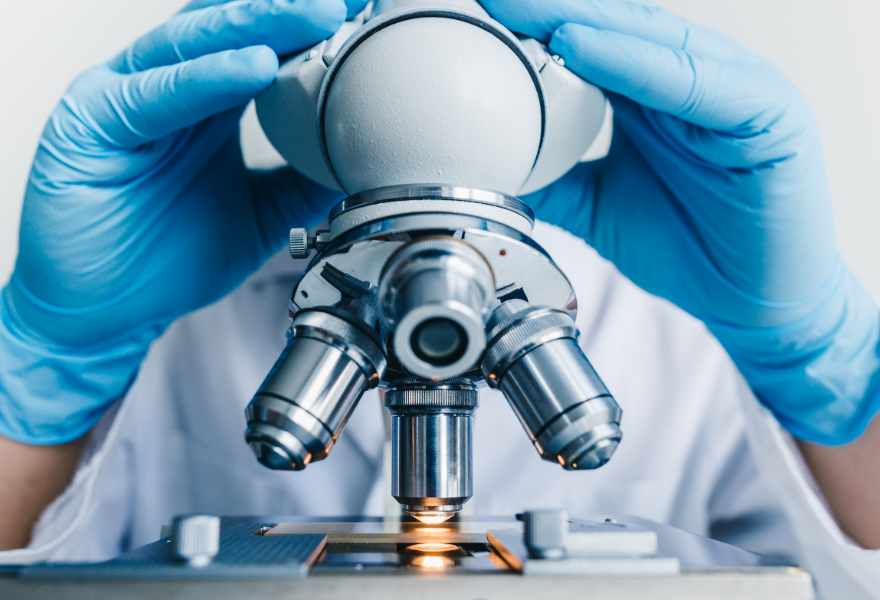 As a Cell and Molecular Biologist, I get very excited investigating new avenues of research as well as taking a look at new products on well-established research models. Make People Better produces a product called Re:iimmune, an oral hydration solution containing prebiotics and probiotics to help with immune support and the illness recovery process. When our lab was presented with the opportunity to explore the cellular effects of re:iimmune, I jumped at the opportunity to evaluate this product in a similar way that I have evaluated anti-inflammatory pharmaceuticals in previous research endeavors.
First, we needed to determine the best approach to assess this product. Since re:iimmune is advertised as improving gut health, we agreed that the best way to test these conditions initially was in a cellular model of the gut. In order to do this, we needed to get as close to the source as possible. Our laboratory acquired a human cell line derived from colon cells to best replicate cellular conditions of the gut. In order to evaluate if re:iimmune can improve gut health, our model needed to be able to simulate an unhealthy gut environment. One approach to this scenario is to mimic the effects of harmful bacteria. Since a lot of stress in the gut is caused by endotoxins secreted by pathogenic bacteria, we came to the agreement that our model would be stimulated with an endotoxin from some 'bad' bacteria. Lipopolysaccharide (LPS), a toxin secreted by gram-negative pathogens, was the obvious choice. This approach also provides additional relevance since re:iimmune seeks to seed the gut with 'good' bacteria.
Now that we have decided on a model to study the effects of re:iimmune, the next thing to do was to figure out 
what
 we wanted to measure. With my background in inflammatory messaging, I decided to pick a few proteins involved in broad inflammation in order to cast a large net, so to speak, to hopefully find an effect of the product. While measuring proteins can be very relevant because of the actionable functionality involved, the process is also very time consuming. Therefore, our team decided to take an additional approach by evaluating a large cohort of messenger RNA, the precursor to protein, involved in inflammation. With these two approaches, hopes were high that we would be able to detect some change as a result of taking re:iimmune.
The study was conducted on three separate occasions to ensure our results did not show a 'fluke'. Simply put, analysis of the protein levels show that when the gut cells were stimulated with the LPS, proteins involved in inflammation increased, and, to our excitement, when re:iimmune was added to the stimulated cells, the increased inflammatory proteins were brought back down to levels similar to control values! The mRNA data, however, painted a slightly different picture. While these data didn't show the same trends in association with the protein data, increased expression of mRNA coding for proteins involved in the 
anti-inflammatory
 process were observed.
These results were exciting to say the least. The verdict was in; from our observations, we came to the conclusion that re:iimmune does, indeed, support gut health in a cellular model. After analyzing our results and generating our statistics, we determined that the information discovered should be made available for other interested parties. Therefore we pursued publication of our results and are proud to say that 
our study has now been published in the August 2016 issue of the Journal of Nutrition and Health
. While this was only an initial study, we look forward to following up on further research with this product.
We are always excited to explore new research projects. If you are interested in utilizing our research capabilities, please contact us at 
info@dynamicdnalabs.com
. Put us to the Test!